The Teachers' 
 Promotion Club 
This membership is for you if...
you are a teacher who will be looking for a new job this year - you may be moving home, seeking promotion, looking at teaching alternative roles etc and you'd like to pinpoint better ways to look for jobs. 
you've attended my trainings in the past and your curious to learn the other masterclasses you could avail of.
you need a guide to help you simplify what information and stories to tell in job applications and interviews.
you've completed your application form for teaching positions, AP, DP or principal positions and you're questioning whether or not it's stands out as well as other successful applications.
you're unsure how to improve your own application.
you feel you don't structure your interview answers well or that you waffle in interviews and you'd like to learn ways to remain more on track. 
you feel under pressure to perform well in interview and it's been many years since you've done an interview. 
you're keeping your eyes open for leadership posts around you (you may even have applied for some already).
you kinda believe that internal deputy principal or principal posts go to internal candidates only.
you have more to offer and are driven to show what you can do - but you shy away when asked what your strengths are. 

you've considered working with me 1-1 and are very curious about what I can offer.
you prefer to learn the skills for yourself so that you don't have to work 1-1 with a professional year in, year out to update your leadership skills and job applications.

you know the LAOS document well but you'd like further information and exploration into the key topics and new ways of thinking about the practical application of it - especially for interviews.
you like the flexible nature of learning online but you'd like something a little more structured that gives a little more support than one off webinars.

you want to work with a professional who understands teachers specifically and who understands the challenges and education system.
THE TEACHERS' PROMOTION CLUB EMPOWERS TEACHERS AT ALL STAGES OF THEIR CAREERS TO LEARN HOW TO APPLY FOR JOBS IN MORE EFFECTIVELY!
IF THESE POINTS RESONATE, THEN -  'The Teachers' Promotion Club' is for you!
Imagine If...
You were encouraged to take the time to do little tasks (that you know you should probably do anyway) so that you are developing self awareness and developing your skills bit by bit.

You engaged in real-life conversations and professional dialogues about conflict, interview experiences, what the PDSL means to you and lots more.

You had opportunities to learn from guest speakers and those further up the career ladder from you and you were further inspired to take small immediate actions. 

You felt hopeful each time you sent off an application because you had picked up new tips, talked and learned from your peers and you feel more ready to move to the next stage. 

You were equipped with new skills about how to effectively answer interview questions so you felt a new sense of confidence and 

self-assuredness that you can cope with whatever comes your way.

Applying for jobs was easier because you knew precisely what to say to  create authentic and impressive job applications.



You could ask your questions and get support and feedback from an interview coach that supports you.
Even though your interview is still a while away - you were learning and revising information as you go about your daily routine - so that you're never feeling overwhelmed with all that you have to learn and revise. 
OPEN FOR NEW MEMBERS TODAY!
Reassurance that you know this already!
The Teachers' Promotion Club helps teachers access the career information they need and reassure them that they are already on the right path towards the job they love!
In The Teachers' Promotion Club,  you will learn how to develop and feel proud of your skills.
1-1 SUPPORT
Access weekly 1-1 support via the Voxer App as you prepare for your job application and interviews or get coaching on a change that you'd love to implement in your teaching.  
JOB APPLICATION TOOLS
Get exclusive access to tools for filling in AP posts, interview tips, reflection tasks, set meaningful goals and discuss the real meaning of the LAOS document for you personally. 
LEARN ON THE GO
All content is available on the Simplero app - so that you can access the training pdfs, videos and learning tools where ever you go and develop your leadership skills even in the most unlikely situations!
GUEST SPEAKERS, CHALLENGES AND MORE
Each month inside The Teachers' Promotion Club there is a variety of information inside! Created around the needs of the group members, you will access fantastic content such as guest speakers, career development masterclasses, challenges and much more - so that you are continually moving your career forwards.
ACCOUNTABILITY
If you have your eye on a particular role or you want to secure a leadership position within the next year or two, The Teachers' Promotion Club will equip you with the skills and you can become accountable for the decisions you choose to take. These actions will propel your skills and career in the right direction.
PINPOINT AREAS 0F IMPROVEMENT
Understand how you can stop waffling, how you can focus on giving them the information that they want to hear and increase your chance of success in the future. 
What Other Teachers Are Saying
I joined The Teachers' Promotion Club to learn more about leadership, to hear from like-minded people, prepare for ap interview. It is helping me gain a better insight in to the multifaceted nature of leadership in schools. I enjoy learning about the content you share on leadership and the opportunity to attend zoom calls with like-minded people. Having a group that is leadership focused keeps my mind on the topic is useful. Hearing others' experiences is very beneficial also.

I like having access to a support network of leaders and aspiring leaders and content that will continue to stretch and teach me so I can apply them to my own role. I like the help with prioritising and really looking at my strengths. I get good advice from Orla and from other teachers and access to great learning content. I definitely feel more confident that I have a structure to answer questions more easily and that I am far more familiar with the content on the LAOS document. One of the best parts is speaking openly to others about experiences, having the opportunity to look for advice and to problem solve. Thank you, Orla for the group and for regularly updating it.

I was keen to engage with this from the start! It has given me some more confidence in thinking that I can do the job and be successful when my time comes. I enjoy learning from the perspectives from other members and sharing. I think I would be structuring my answers better and making sure I have the right information and structuring my specific examples in an efficient way. Thanks so much for everything Orla.

I am preparing for our interview together and hopefully I will be ready by the end of November. I think this is exactly what I need to move forward. The best parts are all the hints, tips and recommendations by Orla. The content has been good as I can access it any time. I loved the mock interview session - I found it so beneficial.
ABOUT YOUR TEACHER CAREER COACH
Hi! I'm Orla Dempsey. I'm a Primary School Teacher and Career Coach for Teachers.
In 2015 and 2016, I applied for loads of jobs. I didn't get them. I was devastated, lonely and desperate to tell others that I'd secured a role. Since 2017, I became a Career and Life Coach and I had many light bulb moments because I understood why I didn't get them. 
If you're here because you feel the same - then I see you. I'm passionate about helping teachers understand that ➡ applying for teaching jobs is a whole new set of skills and rejection is feedback showing that maybe you need to try a new approach.
Now is the time to learn those skills. Fast track the learning that took me 9+ years when applying for teaching roles and 3+ years when applying for roles outside of teaching - The Teachers' Promotion Club will show you how!
To your career success,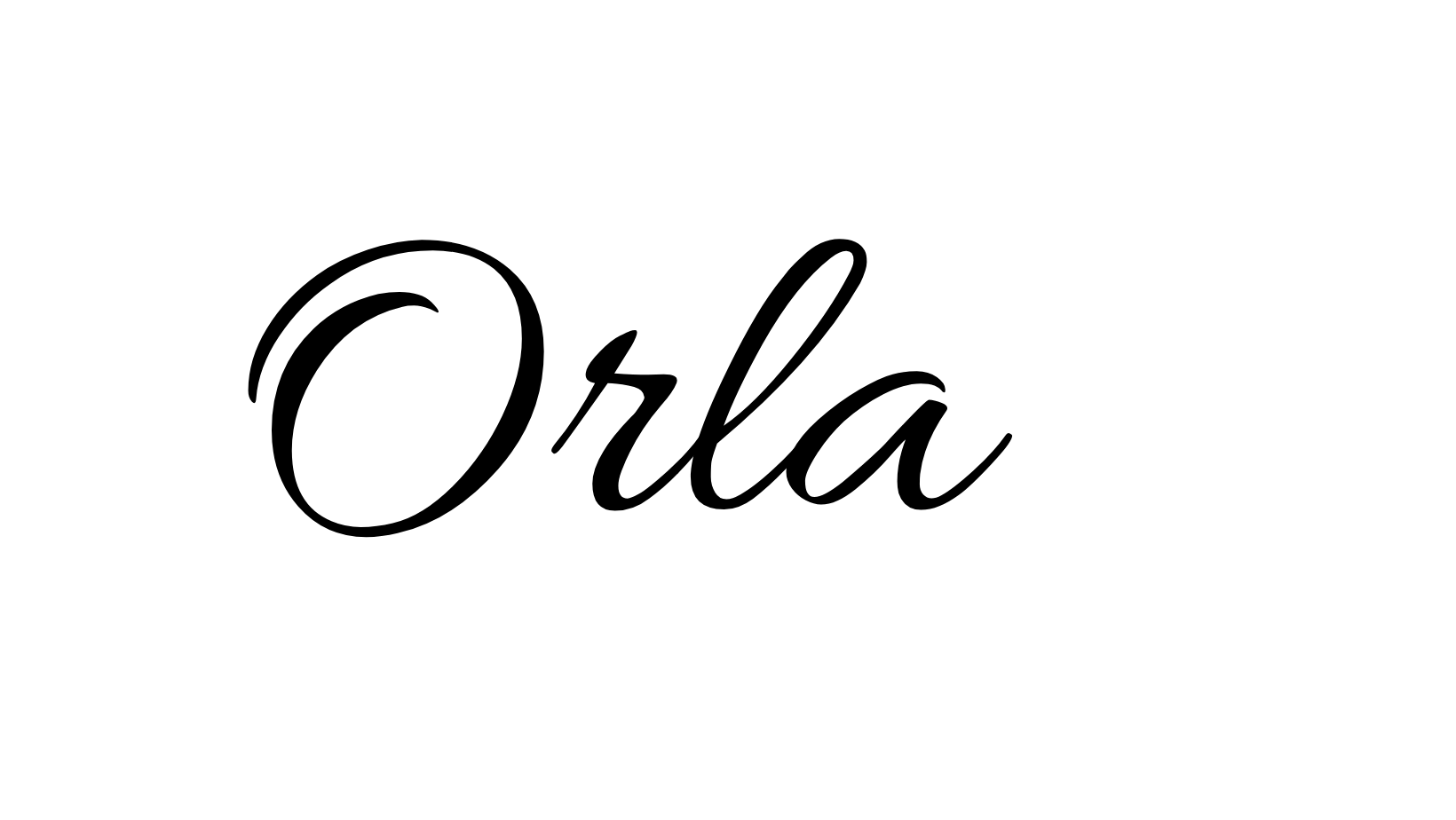 PS: What makes the Teachers' Promotion Club completelty different is the follow up support. When life gets busy - I'm here for you each Friday via Voxer to ask a question, rant if you need to and return to moving forwards with knowledge and support. You got this! 
Frequently Asked Questions
These are some of the questions people most frequently ask me:
If I had my CV/SAF reviewed with you last year will I find the information in this membership useful still?
Brilliant, thank you for your business. I'm blessed to have so many wonderful teachers who avail of my services. 🤩
This membership is MORE...
It's MORE than I can offer in a 90-minute session.

It's MORE access to resources for career development for teachers.

It's MORE support and encouragement.

It's MORE about developing a professional network.

It's MORE about having your say and being listened to and getting access to resources that you need. 
Members in The Teachers' Promotion Club get access to me, live and recorded videos in Facebook and on the course platform on the topics that they need. 
In bite-sized pieces, members can access trainings on time management, LAOS, Goal Setting, Personal Strengths and lots more.
How long does it take to complete?
With the content in 'The Teachers Promotion Club,' there is no rush to get things done - the content is there for whenever you have time. If you went through the content each month, it would take a minimum investment of your time.
Each month, there may be things like useful printables, videos, challenges and Zoom masterclasses. You can attend them live or catch up - whenever suits you best and I will send reminders with anything urgent so that you're supported along the way.
Small, consistent actions - that's the key!
There are other courses available already
Yes, I agree - I've seen them advertised too. It's wonderful to gain information from lots of different sources. 
What makes 'The Teachers Promotion Club' different is 1) The ongoing support from me  2) The variety of ways that I present information each month 3) The fact that information is member-led (if I see an area that I can support members in, I include that in the content in the platform) 4) The connection between my life as a teacher and life as a coach plus my interest in marketing 5) Marketing = influencing others with your CV/SAF and Letter of Application.  
What if I don't have the money?
If in the past, you've sent out lots of AP, DP or Principal job applications this is a red flag that there's something that you most likely need to change in your approach to applying for jobs.
Yes, I know that the system is tricky and downright unfair at times but if you're open to the idea that *MAYBE* it's not ALL the fault of the system - then you are ready to empower yourself. 

If you've never tried other approaches, perhaps this is the time to invest in your future path as a school leader. For the price of a few trips to your local cafe - you can access resources, support and ongoing CPD with a leadership and skills development focus. 
If you see leadership roles in your future - can you afford NOT to invest in your job seeking skills?
I'm newly qualified this year: Is this membership too advanced for me?
YES! If you are ambitious and you know that you want to move up the career ladder with more ease and support - this group is for you.
In our monthly Zoom calls sessions, members get to join together online and learn from myself or guest speakers and sharte their experiences if they wish.
Together with the content in the membership site - NQTs can learn a huge deal about furthering their communication, writing, interview, job application and leadership skills. 
For a small monthly investment - NQTs can gather access to a range of useful trainings on CVs, SAFs, interview skills and lots more!
Orla - You're not a principal. Why should I trust you?
Yes, that's true. My interest in recruitment firmly lies in understanding the wonderful qualities necessary to be a great teacher leader and using that awareness in job applications and interviews. I aim to help all my clients build better job application skills and believe in themselves.  
As a coach, I hear teachers say to me things like "I hate interviews - I just can't sell myself" or "I don't know how much detail they want in interview answers" or "I completely overthought filing in my application form - I was just so afraid that I'm not doing myself justice".
I care that you struggle with this and in The Teachers' Promotion Club - I aim to show you that there is an easier way.
I am not a principal... but I have spent hours on top of hours connecting with principals looking for their insights because I know that each principal looks for slightly different attributes in teachers. That's what counts in my books. 
Is this course suitable for those applying for management positions?
Absolutely! That's who this course is tailored for. Inside the Teachers' Promotion Club we have newly qualified ambitious teachers, those applying for AP posts, DP roles and Principal roles. We learn from one another, connect with each other and share a similar path.  
Is this course suitable for post-primary teachers?
Yes, indeed. A huge part of my business is helping clients at post-primary level complete their leadership job applications and prepare for interviews. All content in this membership is suitable for you as a post-primary teacher too.
What if I'm not finding the content useful for my situation?
That's the beauty of memberships – if you're not finding the content relevant – then you can leave at any stage. In the initial stages, I took note of what the current members are struggling with and created top content based on that (member led content).
I do suggest remaining in the group for 2-3 months – though I envisage that you won't want to leave because the content will help you move forward with a strategy, support and momentum in your teaching career!
What if I want to leave?
As above – you are free to leave whenever you want. ☺
I don't want to be a school leader – how can the group help me?
That's fine – me neither! Though I do love consistently improving my skills - whether that be improving an aspect of my teaching, forming better relationships, being a better dfacilitator etc.
Leadership skills include being a clear communicator, being decisive, being visionary, being respectful to others and deepening relationships, can take and give feedback, being analytical etc.
If in 5 years time, you see yourself progressing in your career bit by bit - whether that be a career change, secondment, principalship etc -The Teachers' Promotion Club can help you to decide on which are the right actions for you to take are - and offer you accountability and support along the way!
What's included in the membership?
You will get: 
Access to monthly themes on my online course platform - such as Time Management and Self Awareness, Developing Leadership Skills, Relationship Building, Interviews, Job Application Skills, Effective Communication and lots more.

Group led topics –  you will complete a questionnaire so that I get a sense for what you need most and we will begin there so that members get what they need to begin and progress along their career first.

Access to Staff Only my private client only Facebook Group for questions, trainings, and learning from others.

Occasional trainings from guest speakers - based on the needs of the members and what I'm noticing in 1-1 calls. 

Ongoing support - I'll be supporting you on Fridays via the Voxer app (12pm-6pm term time) for any questions or clarification that you need

. 
Can I include the membership in my job application forms?
CPD comes in many forms - it can be attending webinars and conferences, participating in support groups, reading books, doing research on Youtube and online searches.
Developing your leadership skills, gathering knowledge and taking action to become more self-aware is professional and personal development and can look very impressive in interviews and job applications. I'm always reminding my 1-1 clients to reference what they have learned in courses etc in interviews and this membership can be a huge asset for CPD. 
You're not a principal – what makes you qualified to talk about leadership skills?
I first became interested in leadership when I realised that my most successful clients are self-motivated.
These clients take my best ideas and go with it – they are self-managed and know that they are the solution to their problems. I love to use my skills in detail, writing, service, growth and innovation to help teachers develop their own leadership skills to help them to move forward. Empowering others through my listening, questioning and reframing skills helps my clients become better leaders.
My favourite definition of leadership is "A leader is anyone who can inspire others" Go forth and lead!
I might not use it... is this the membership for me?
I get that reservation! It's a real concern - however, you should know... I created this membership group by BEING in a membership group. In the membership group, I learned the skills, watched the videos on the go and picked up tips as I went along. If you are curious and willing to take occasional, small steps - then you too, can reach your goal.
If you're anything like me - you may consume lots of trainings in one go, then do nothing for a couple of weeks - but being in the group - feeling the energy and refocusing on leadership content is so powerful. 
Like me, you'll most likely make consistent steps forwards because you're invested, you're focused and eager to make a change. 
Like our current group members who are making small, but important changes for themselves - you can too!
What Happens After You Enrol?
After you enrol in The Teachers' Promotion Club...
You'll get an email with your log-in details to access the course.

Ensure you then download the Simplero app to your phone. (You can access all your information on your desktop and on your phone using the fantastic app). 

You'll then log-in to access free trainings, downoadables and your bonuses worth €221!

Each month, you'll get access to new trainings, avail of the advice from guest speakers and get weekly 1-1 support from me via Voxer!
The Teachers' Promotion Club
What's Inside?
Module 1 - Time Management and Self-Awareness
Learn how to better master your time 

Gather vocabulary and evidence for your interviews

Access psychometric tools to learn more about yourself
Module 2 - Planning for Success
Learn how to set goals effectively

Pinpoint ways to develop better networks, access cpd easily online and develop 

Learn how to develop a growth mindset when applying for jobs and break big tasks down into managable chunks with our guest speaker.
Module 3 - Stepping Stones to Promotion
NQTs and experienced teachers will learn how to deal with unexpected career challenges, dealing with conflict and more.
Observe how stories in interviews and life capture the attentionand interest of others.
Understand why the conflict question is asked in interviews and how you can show evidence of conflict in your career. 
Access a personal career - growth challenge and take action on getting outside of your career comfort zone!
Module 4 - Interview and Communication Skills
Examine interview questions and come up with your own effective answers.

Have a strategy to answer the 'Have you any question for us?' interview question if it arises. 

Understand the different question types and how they are used to elicit different types of information. 

View videos on 1) How to sell yourseld 2) How to answer the 'Tell us about yourself question' and 3) the 'Strengths and weaknesses' question. 
Module 5 - Writing and Facilitation Skills
Access writing tips for filling in the SAF

Learn how to present and facilitate better meetings (ideal for sharing information at Croke Park meetings etc)/

Observe  a knowledgeable guest speaker talk about the area of SSE. 

Use Canva to improve your writing an ppresentation skills in school and in the classroom. 

Learn more from our guest speaker on becoming a teacher lifecoach - and her experience of her leadership coaching course. 
Module 6 - Relationship Skills
Learn how to devlelop your professional network and how to meet others from outside of your school. 

Pinpoint your leadership qualities and use the evidence in interviews and to build your skills to become an even more effective teacher.
Module 7 - 'Looking at Our Schools' Central 
Key informational videos that outline the competencies in the 'Looking at Our Schools' document - from dealing with staff conflict, to time management, teamwork, managing the schools human, financial and physical resoures and lots more!

Evaluate where you need more experience and pinpoint some action steps you can take to develop your career. 
Acces the main points in a short summary and tips to understand why you need to read the document. 
Module 8 - Insider Tips from DEIS Teachers
Make better applications for schools with a DEIS status.
Decide whether or not the DEIS setting is for you.
Access the specific quesion that DEIS schools ask - so that they can select the most appropriate teachers.

Use the timestamps for to skip to the questions you have and will find useful.
Module 9 - CV Success Academy - Teaching CVs - All You Need to Know
Gain access to my free CV course - with a free CV template, short instructional videos and tools to create CVs that get you to interview stage.
Transfer the key points to improving your SAF and job application forms and develop transferrable job seeking skills.
Understand why it's not a good idea to copy information from your SAF into your CV or vice versa.
Learn how to use power verbs and impress!
Module 10 - I'm a Great Teacher BUT...
Learn practical ways to improve your CV, SAF and mindset when applying for jobs

Use the timestamps for to skip to the questions you have and will find useful.

Use the workbook to follow along and reflect on what makes you, and your job application different.
Module 11 - Successful CV for Substitute Teachers
Preparing a CV looking for substitute work in September?

Learn practical ways to improve your CV and attract the attention of a principal when applying for subbing work and show them your skills and experience in other roles.

Use the timestamps for to skip to the questions you have and will find useful.

Use the workbook to follow along and reflect on what makes you, and your job application different.
Module 12 - The 'Print and Reflect' Area
Access printable resources designed to help you access reflection points to help teachers develop their own teaching style, show what makes them different and create a change to the way they link.

Resources include time management tools, leadership information sheets, interview criteria printables, SAF document aids and much more. 
AND.....
---
Module 13 - A Practical Guide to Becoming a Teacher Lifecoach
Learn practical strategies and supports to develop your career coaching business. 

Learn from practising coaches about their experience of setting up a successful coaching business

Make the process easier to help yourself set up your own coaching practise. 
Module 14 - Listening Skills
Develop your active listening skills for parents, pupils, family and friends etc.

Guest speaker - access the advise and experience of our guest speaker as she explains about her approach to empowering student voice in her school. 

Listening and responding to staff wellbeing. 
Stay tuned - New content is added to the platform each month!
2 Packages to Choose From
Pick the option that best fits your needs
Teacher Support
€66
per month
Access to 4 + Paid  Masterclasses 

(value €35 each)

Exclusive Training for Members of the Teachers' Promotion Club - on time management, LAOS, student voice and much more. (value €210)
Personalised career support for teachers 
Monthly career themes for CPD - Each month takes a new focus e.g. developing student voice, managing financial resources etc. 
Guest Speakers - Share your expertise and improve your facilitation skills and present to the group or join us for a live training. 
Weekly Voxer Support  (value €387)

Accountability - Commit to an action/s and report back on your career progress. 
Weekly emails
🔥 BONUSES (value €221)
School Support
€99
per month
If you're a school principal and you'd love to share access to easily accessible CPD for your teachers - reach out to discuss CPD opportunities for your staff.